Well, if you are reading the blog, I am sure you are looking for popular OpenCart extensions that would help your eCommerce store. Firstly, OpenCart is a great choice for building your website. Why? Because it is a free, easy-to-use, and Open-Source eCommerce platform that is powerful too. There are more than 14,000 extensions that define OpenCart and its happy customer base. Talking about Opencart, you cannot miss out on one of its best sellers. Knowband has been selling OpenCart extensions for more than a decade. In addition, it provides the customers with after-sales support too.
Hence, this blog will lay down the popular OpenCart Extensions. Moreover, it will also talk about why you need to have them for your eCommerce business.
Popular OpenCart Extensions
OpenCart One Page Supercheckout
Every eCommerce marketer believes in providing only the best to its customers. In order to do so, they do a lot! Out of which providing them a swift and quick checkout is essential. With the OpenCart One Page Checkout Extension, you can easily do that and help the sales of your eCommerce store. The OpenCart extension allows the admin to customize the layout of the checkout page, configuring the checkout field and keeping only the fields that are necessary for the customers to fill.

Why do you need OpenCart One Page Advanced Checkout Extension?
For increased conversions and sales
In order to increase customer satisfaction
For reduced bounce rate
Opencart Abandoned Cart Extension
There are numerous reasons for a customer to exit a store leaving a cart behind that has products. Well, when a customer leaves products in the cart and exits, it is called abandoning the cart. Being an integral part of any website, you can try to control and reduce the cart abandonment rate of your store. How? With the help of the OpenCart Email Follow up module, you can send serial reminders to the customers. You can send emails with discounts luring them to come back and shop where they left. In addition, track converted and abandoned carts from the back-end of the module.

Why do you need Opencart Abandoned Cart Extension?
To reduce the abandoned cart rate of your store
For increasing conversions
In order to increase sales
To increase customer engagement
OpenCart Multi Vendor Marketplace extension
Do you want to increase your sales? One of the best ways is to convert your eCommerce store into a fully functional marketplace like eBay. The idea of doing this is to have a diversified collection of products and choices for the customers. This happens when you install the OpenCart Marketplace Module in your store, make some configurations from the back-end, and Voila! you're done. Now, you can manage seller registrations, their transactions, commissions, product listings and so much more.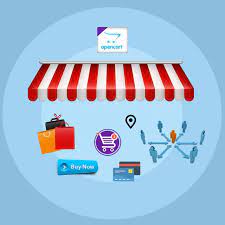 Why do you need OpenCart Marketplace?
To increase your customer base
In order to provide them a variety from different sellers on your marketplace
To cater to a wide audience
For generating more sales and revenue
Opencart Android & iOS Native Mobile App Builder
Having an app that is just a click and everything that you have to offer at the fingertips of your customers sound perfect? Well, that doesn't happen with a website because of so many issues. Hence, having an eCommerce mobile app sounds perfect. The Opencart eCommerce mobile app helps you make a functional app for your store. With the Opencart mobile app builder, you can easily send push notifications to them, update the inventory for both – website and app, edit the layout of the home page and so much more from the back-end.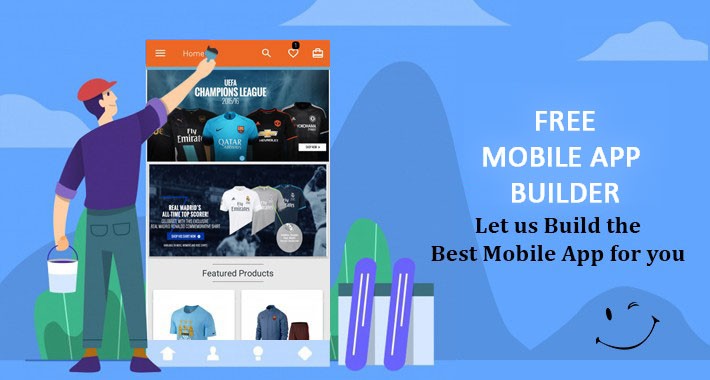 Why do you need the Opencart mobile app builder?
To be more accessible to your customers
For letting them reach out to your store anytime and anywhere
Faster loading and stacking of the products
More sales and revenue
Better customer support – through WhatsApp
OpenCart eBay Marketplace Integration
Every eCommerce marketer thinks of going big by expanding. Well, the expansion can be done in many ways. One of the ways is mentioned above. On the contrary, you can even plan to sell on a marketplace like eBay. With the help of the eBay OpenCart Integration extension, you can easily start selling your products on eBay. Just from the back-end of your store, you can list the products in bulk, view sales records, map categories, manage orders, and more. In addition, you can even sync the products on your store with the marketplace effortlessly.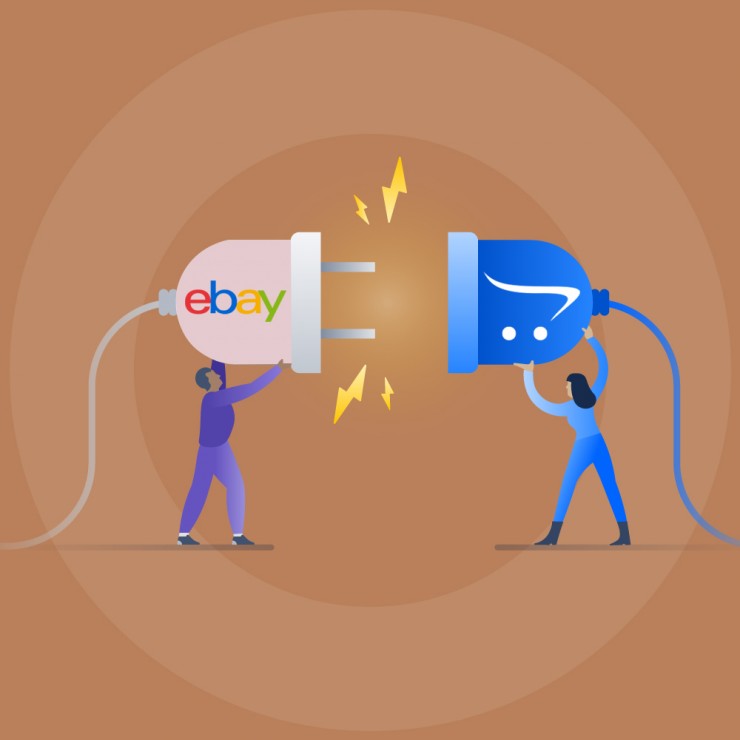 Why do you need eBay OpenCart Connector?
To expand your horizon as an eCommerce marketer
In order to increase your customer base
To generate more sales
Opencart Store Locator Extension
The Opencart store locator extension is an extremely functional and beneficial module for your store. You know how disturbing it is for you and the customers to pay for the shopping and delivery. If customers don't pay, it will be you who'll pay for it. Hence, with the OpenCart pick-up plugin, you can allow your customers to pick their products from a physical store. The OpenCart Google Maps Store Locator module displays Google Maps on the page. Moreover, it displays the distance between the customer's location and store and different stores available for pickup.

Why do you need Opencart store locator extension?
To help customers avoid paying the shipping fee
For enhanced customer satisfaction
To increase sales – because a customer is happy, they love to come back
In the End
So, which of the popular OpenCart extensions would you like to install in your store? All these Opencart extensions are feature-loaded and highly beneficial. Increase your customer's happiness by giving them all the possibilities that don't irritate them. Smoothen the checkout, give them a choice to pick up their products, and much more. These popular OpenCart Extensions are worthy to be there in your eCommerce store.