Mobile apps are at the top of the market because they are better at branding, customization, and user interaction. Since it started, it has changed the way people access internet services. eCommerce has done especially well since it switched to a strategy that focuses on apps. More than half of the traffic on the internet comes from mobile devices, and most of those are mobile apps.
According to statistics, most smartphone users buy things online using their phones. It's possible that the new studies went further than these inferences. All of these estimates show that mobile apps are better than other digital channels.
Why Do We Need Apps?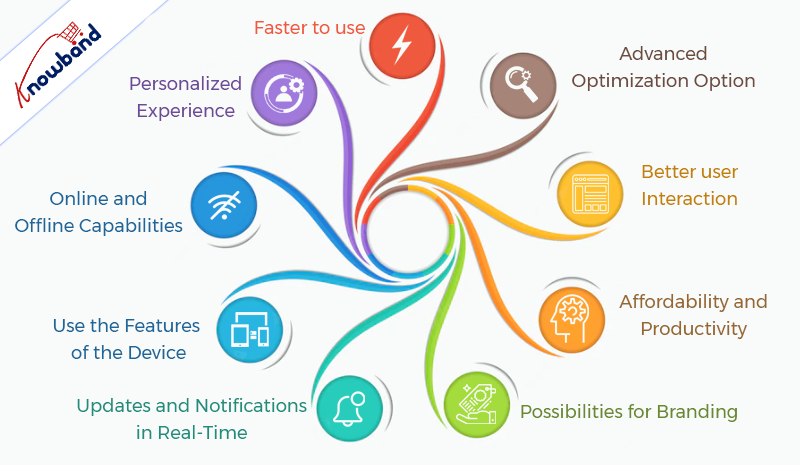 1. Faster to Use:
Mobile apps are a lot quicker to use than mobile websites. Even a responsive mobile website that is well-kept and optimized can't keep up with the speed of an app. Today, businesses are all about providing service as quickly as possible. A small delay can lead to huge losses, which makes customers unhappy.
Apps are useful because they can store data locally and get the data they need instantly. Mobile websites, unlike apps, have to get data from far away from the servers, which slows down their performance. Also, the complex code frameworks used to make mobile apps work faster than the scripts used to make mobile websites. All of these features are what make mobile apps better than mobile websites.
2. Personalized experience:
Customers like shopping experiences that are more tailored to them. Having relevant products and services around makes it easier to make a choice. This is where mobile apps attract more people. Every customer is excited about the app because it gives them real-time recommendations and deals on products that have been sorted.
By looking at user behavior, location, language, and interests, apps can give customers a great experience. Also, the mobile app lets users change the way it works to suit their needs. This makes it easier for the eCommerce market to get the right products to the right customers.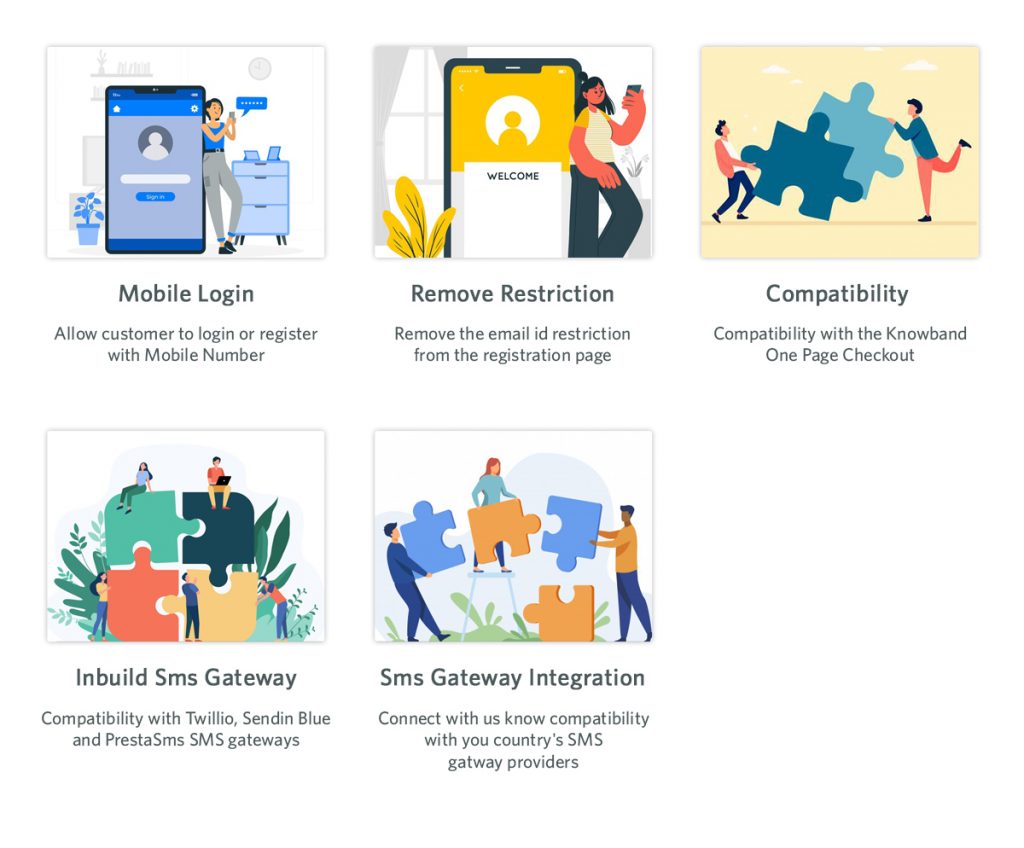 3. Online and Offline Capabilities:
One of the best things about mobile apps is that you can use them even when you're not online. Also, you can get to it right away and use all of its features. It works pretty well both online and offline because it keeps the important data on the device. And this is the most important thing that sets mobile apps apart.
Serving the service offline also creates a smooth experience for the customer. Users can look at content even when they're not connected to the internet and stay up-to-date on deals and their wish lists. As a result, this leads to reliable and consistent user engagement and turns it into business on the go.
4. Use the Features of the Device:
Mobile apps can use the features of native devices without any problems. It gives you a great chance to interact with users in a useful way. For example, apps can ask for permission to use the camera, the location service, payment gateways, and other things to make the service easier. Also, mobile apps can provide good service by using notification features and security measures. Using the different features of devices and mobile apps, customers can have a great shopping experience.
5. Updates and Notifications in Real-time:
This is one of the best reasons for eCommerce stores to make a mobile app. Push notifications are a great way to turn users into customers. No matter what a user is interested in, this feature helps keep them informed about deals.
In-app notifications are the next great way to get customers interested. It tells users all the time about new deals and upcoming sale seasons. Companies can also use this option to draw a user's attention directly to their areas of interest by studying how they use the site.

6. Possibilities for Branding:
An app represents the company's brand. It has endless ways to involve customers in different ways. From the design to the way the app is used, it can help with brand recognition. By giving your customers what they want and talking to them often, you keep your presence in mind.
Also, mobile apps let the user's favorite service go straight to them. It makes things easier and a little bit faster. This gives brands a way to keep customers' emotional ties.
7. Affordability and Productivity:
Mobile apps are a great way to cut costs while making sure that work gets done. As apps can connect vendors and customers through a single direct channel, they save money on marketing costs. They can also talk to each other directly through apps. In the long run, this makes people more productive.
Also, mobile apps make it easy to run a marketing campaign without consulting or integrating any third parties. Also, if your customers share the deals on their Facebook walls, they can become your best social media marketer. This will cut your costs for branding and marketing by a lot.
8. Better User Interaction:

Today's customers like to be immersed in an experience. So, mobile apps are the best way to give them such a fun shopping experience from the comfort of their own homes. The unique user interfaces of mobile apps can be used in many ways to keep people interested. Making shopping more fun by adding interactive features helps shops build trust with their customers.
9. Advanced Optimization Option:

A mobile app gives you a competitive edge that is more flexible than Google's ranking guidelines. By improving the user experience and optimizing the app's content and features, you can move up in the SEO rankings for both the app and the website.
Also, using the right keywords and better SEO tricks to optimize your apps in app stores will help you reach more customers.
As we've talked about, mobile apps are better than websites in many ways. Specifically, as technology changes, mobile apps are changing the whole game for eCommerce. AI and machine learning practices are making it easier to give customers better service in new ways. Plus, new device features and interactive technologies are taking online shopping to new heights. So, mobile is the best tool for every eCommerce seller in this day and age. It helps you take advantage of all the market opportunities at once. Still have doubts, Get in touch with us at [email protected] to learn more about the functionality of our mobile app builder, which can help you build your app in 3 simple steps.